A new Knight & Frank report confirms that Switzerland is the safest country in the world because of its economic resilience, its cautious and phased approach to breaking out of the lockout. Based on more than 130 quantitative, qualitative indicators and more than 11,400 data points, ranging from the effectiveness of quarantine, virus detection to health status and government effectiveness, the report from the nonprofit Deep Knowledge Group offers a closer look at the comparison of 200 countries. The table below shows the first 100 rankings.
As the pandemic has spread, the ranking has changed, Switzerland snatching first place from the previous favorite, Germany, in recent weeks.
Initially, the most reactive countries and those which acted early to set up a tracking and localization system ranked first, now the countries with resilient economies progress in the ranking.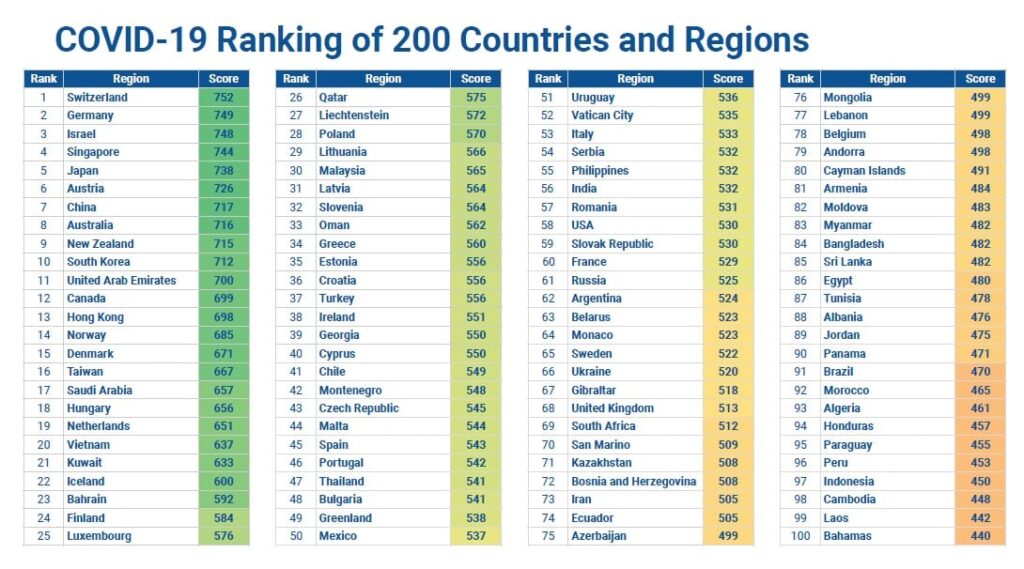 Discover the full article here.
Naef Immobilier